Speedometors tonight tonight - Tachometer Made From a Bicycle Speedometer (cyclocomputer.
I have a question , I have this attached to my VAWT and have a balance issue, does it matter where or how close to center of the disk  you place the magnet or does it not matter since it counts revolutions.  Will mounting the magnet to the shaft still have the same result as mounted on the outer edge of the disk?
Hope your still around. Great Idea!!

If you're anxious to see, Tesla says the handovers take place tomorrow at 8:45 . PST. For east coast dwellers, that means nearly midnight, which is really late to be watching a webcast of cars, but if you're a Model 3 enthusiast, everything's going down then at Tesla's website .
Formed in 1976 this punk/powerpop band had a the line up of - Robbie Watson - bass/vocals. Martin Finlay - guitar/ Gellor- band gigged London and Liverpool - releasing the Collectable and brilliant 'Disgrace' on the mascot boys needed another guitarist, so they auditioned and got Ian 'Toose'Taylor who turned up to the audition(allegedly) with his mum. The band gigged the whole of Britain and then signed for Acrobat/Arista and made the legendary 'Day… read more
Meanwhile the "Disgrace" single caught the ear of producer Miki Dallon , who presented the disc to industry reps at the Midem song festival resulting in the band being signed by "ex" RSO records chief Chris Yule for his new Acrobat/Arista label. The signing resulted in the release of the "Day in the lights" LP. During recording of the LP Steve Parry left the band and was replaced by Paul Spencer from Howard Devoto 's band " Magazine ". As result of the LP sessions the band added Lee Dallon on keyboards and Chris Gent ,sax/vocals of the Autographs and ex Houdini for live appearances. The single "Tonight Tonight" received plays on . Radio one and a live at the . session amongst others. The band continued to tour the . with such acts as Sham 69 , Ultravox (then featuring John Foxx as singer and frontman) and other notable "new wavers". Club shows included a residency at the Marquee Club in Wardour St London,coupled with two appearances at the famed " Reading Festival " [ 1 ] .
Use the diagram to determine the average speed and the average velocity of the skier during these three minutes. When finished, click the button to view the answer.
Oh, got a new parking brake cable in off of eBay. The parking brake isn't working, and it looked like the issue was the front cable, which is what I got. Guess I'll find out! October 6, 2006 - Went to DMV and got the Jeepster titled and tagged, and also called and got the insurance set up. After the disaster with the Packard, I don't delay on titles any more. Virginia allows antique tags to be personalized, so I got '50JPSTR'. Picked up the fuel pump today - looks like it is the right one. I transferred the fittings from the old pump, which is full of rust particles from the tank. I'll drop the tank as soon as the weather allows - pouring rain and high winds tonight and most of tomorrow. I also got in a Jeepster nameplate normally used on the hood of 1948-49 models. The 50 has two holes in the back deck that are probably from a long-departed dealer logo. I ground off two of the three locator pins on the nameplate and thinned the last one down to fit one of the existing holes. Also painted the all-chrome plate so that the background is flat black - makes the lettering stand out a lot better. (The lettering is chrome, not black) I'll attach it with double-sided trim tape. Not accurate, but it looks better than holes. For some reason, Willys deleted the Jeepster badging completely in 1950. October 5, 2006 - Boy, it's amazing how often I post when I first buy something! Anyway, I called Walck's today and found out a few things - for one, my Jeepster has the wrong wheels. It is supposed to have clips, not formed lugs, which explains the problems fitting the new caps. However, I can fix the problem by splitting some small diameter rubber hose section and using them where the lugs meet the hub caps. Also, the radiator on the car is incorrect - the inlet pipe at the top should be on the driver's side, not the passenger side. What the heck - the Jeepster is 56 years old. I'm sure I'll find other surprises - like my steering wheel missing a critical horn button retainer plate. Lucky for me, there were two on eBay, including one that I won tonight. Even luckier, I pulled the fuel pump and discovered that it is off a 1968-71 CJ-5. Advance was able to order one that will be in tomorrow morning. That's a big improvement over the correct pump, which no one has and lists around $145 plus core even when it is listed. I ordered more parts from Walcks - new shifter linkage bushings, pedal pads, and the horn button parts. Should put me over $600 in parts from them so far! Oh, well. The weather looks bad for the next three days - a Northeaster coming in with rain through Sunday. I may not get anything else done until Sunday. October 4, 2006 - More progress, of sorts. The parts I ordered from Walcks 4WD arrived today - a pleasant surprise. Unfortunately, there were some problems. The radiator hoses are wrong, the hubcaps don't fit, and the steering wheel and horn ring don't quite match up to the old. The hoses may be a radiator issue - could be I have a later radiator in mine, or something else was changed. The hubcaps are loose, though. Made in China reproduction parts - I had similar issues with the Studebaker's 'Land Cruiser' nameplates. The steering wheel may just need some extra hardware that is not in mine - I'll call tomorrow. On the plus side, the new hood ornament (below) fit OK and looks great! The order included an owner's manual and shop manual - I'll be using both quite a bit. I went ahead and put the top down tonight (above) - it folds easily and stows nicely. The top boot fit well, and the Jeepster looks very snazzy. However, though she started and idled great, a test drive with my neighbor ended up with the Jeepster stalled a block form the house. The fuel line is clogged again. I blew it out with compressed air but the electric pump wouldn't pull gas back so we ended up pushing the car home. Rather inglorious end to a nice ride, but that's part of old cars. Looks like I have to drop the gas tank after all! Also, the shift linkage is really sloppy. I suspect the bushing are shot or missing. Still, she seems to run and drive fine. Again, lots of tinkering issues, but all the major items are looking good. October 3, 2006 - Good news on the Jeepster front! I had noted low oil pressure last night - these engines typically run very low, but it was barely registering at idle. Tonight I got the electric fuel pump installed properly and changed the oil. Turns out the old oil was very thin due to the bad gas pump - fresh oil brought the pressure up to new levels. It appears that the engine has been recently worked on - possibly rebuilt. It is very smooth and tight, and the paint is good all over. However, the head gasket looks new and is unpainted. The 161 is correct, but the cylinder head says 'Kaiser Supersonic', which is likely a replacement head or perhaps a replacement engine. The same engine was used in the Henry J and in some Kaiser cars. Anyway, once I got the battery in and the fuel pump on, I took her out for a drive. The brakes are smooth, the suspension and steering feel tight, and the drive train seems very good. The engine stumbles on acceleration - may be a vacuum leak. The speedometer doesn't work - no biggie. The important thing is all major systems are go and the rest is little stuff. October 2, 2006 - Got new points, condenser, and coil for the car today at A&B. Nice healthy spark, but still wouldn't do more than stumble. So I blew out the fuel line - no blockage there. That indicated a fuel pump issues, and I remembered (and actually found!) an electric 6-volt pump in the garage. After a bit of jury-rigging, the Jeepster fired up and ran great! Very smooth, no noise or vibration. I let it run until it was thoroughly warmed up. Some initial smoking cleared pretty quickly. Not surprising since it's been 2 years since it was run . Also, the battery is going to need replacement. On the plus side, the generator is very strong, and the lights are bright. I ordered a bunch of parts today from Walcks 4WD in Pennsylvania. Mostly 'pretty stuff' - a new hood ornament, steering wheel, correct wheel covers, manuals, hoses and clamps, etc. I'll go ahead and install the electric pump properly with a kill switch and fuse, and pick up a new battery. Looks like she will be ready for the car club's Chili Cookoff next weekend. October 1, 2006 - I said no more cars until I got the Packard and the MGB-GT going. Well, maybe I said 'projects'. Yeah! I said no more big projects! So that's why a 1950 Willys Overland Jeepster is parked in my driveway tonight. It's been a long weekend, so I'll just put in a little info. I heard about the Jeepster through friends in the antique car club. It was located down in Stantonsburg, NC, about a 3-hour drive. I've always liked the Jeepster - it was a very unusual car, and is somewhat rare. This one was supposed to be in good shape, and was priced well below market value. A 1950 VJ series, this Jeepster is one of about 6,000 total production of Jeepsters for that yeat, with only 1,900 having the six-cylinder engine like this one. The 3-speed/Overdrive tranny combination makes it very roadable. I was happy with the car's overall condition. One big issue was inability to get it started. The fuel system has issues, and the 6-volt system is not very conducive to hard cranking. The car has been sitting for 2 years, so the gas was bad - I got rid of that before I did anything else. There is no sign of rust, the the Jeepster is cosmetically very good. Even though I hadn't heard it run, the owner and I came to an agreement on price and I used a tow-dolly to bring her hoe behind the Mazda P/U. Only problem with the trip was the guy in the red Jeep who tailgated me the whole way... Back to Home
Les cookies nous aident à fournir les services. En poursuivant votre navigation sur ce site, vous acceptez l'utilisation de ces cookies. En savoir plus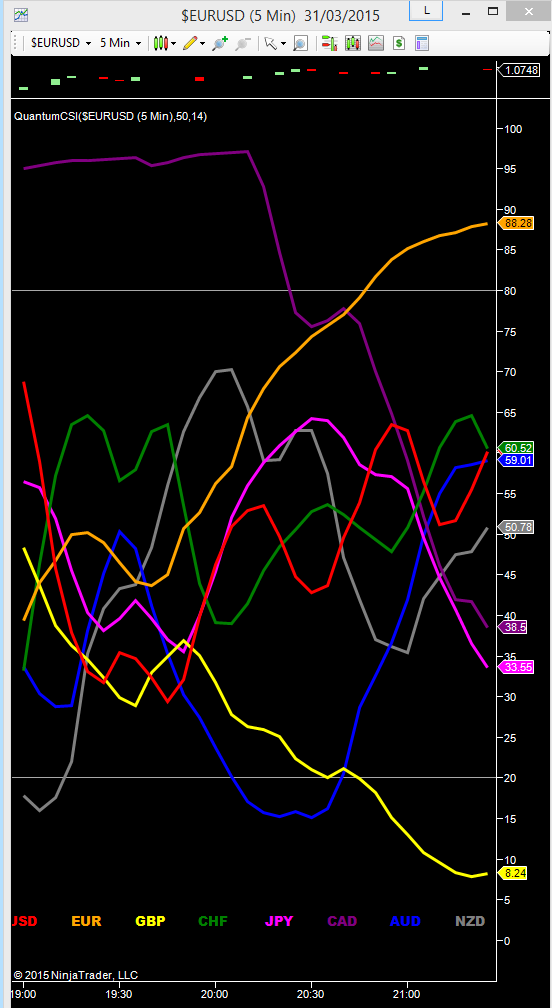 ea.lestroisanges.info